Cover reveal, check.
ARC kits, check.
Blog tour -- CHECK!
The Like Nobody's Watching Press Preview began last Wednesday, October 18, and people have been so generous with their stars! I am so kilig! Thank you, thank you, thank you so much to those who signed up for the blog tour. You are all such a blessing to authors like me.
To those who are curious about this book, you may read about (and ONE-CLICK!) it here, or get a sneak peek at its first chapter here. If that's not enough to whet your appetite, scroll further to read another excerpt and listen in to my book playlist. And oh--if you reach the bottom of this post, you'll find a giveaway too!
Ready? Set. SCROLL!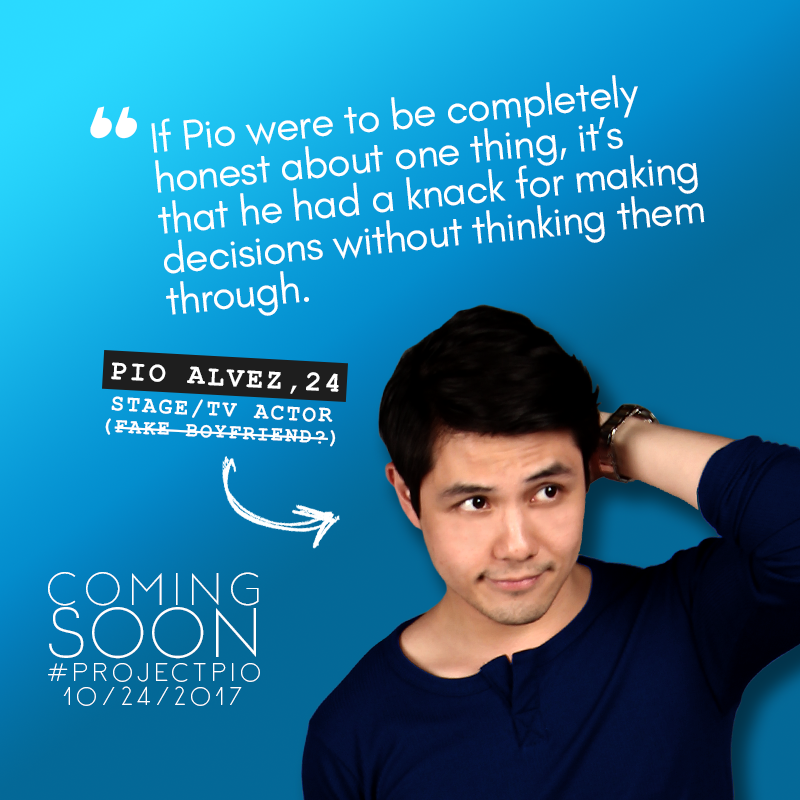 Excerpt from Like Nobody's Watching
Of the couples on the dance floor that night, Pio and Audrey were the youngest. Either SFM's employees and guests thought the 70s OPM medley was strictly for the baby boomers at tables 3 and 4, or they simply couldn't be bothered to let go of their phones and have a little fun.
He didn't mind. The only thing that mattered now was that he was holding Audrey's hand, and that she was laughing as they fumbled with their footwork while attempting to dance the swing. Soon, they gave up trying and simply moved their bodies to the music, still laughing as they did so.
The classic VST & Co. medley came to an end, and the band segued to a more contemporary song, one that made Audrey go, "I think you like this song."
Surprised, Pio pulled her closer, hand firm around her waist like he demanded an answer. This sort of nearness shouldn't feel new to him, but it did, somehow. If only he could hold her like this until he found out why.
"I do, actually," he said, keeping her body pressed to him. "How'd you know?"
"I saw Dramachine in your music library."
"Ah. Busted."
"I'm guessing Datu's influence?"
He laughed at Audrey's intimation, twirling her when the vocalist began singing the chorus to Sugarfree's Prom. "He played it non-stop back then," Pio revealed when she spun back into his arms. "It was inevitable."
"Knew it."
"So you went to college with my brother. Who would've thought."
"Datu Alvez was an upperclassman. A batch higher."
Pio did the math in his head. Despite Audrey's youthful looks, she was actually four years older than him.
Wow. That's actually pretty hot.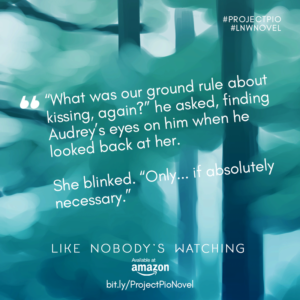 "Let's talk about kuya some other time," he proposed, lifting a hand to her hair. All the dancing had messed up her soft curls, and he took it upon himself to smooth them in place. "How are you feeling?"
"Okay," she replied. "Better."
"Good. FYI, your ex-boyfriend has been checking us out since we hit the dance floor."
"Really?"
"Mm-hmm." Their playful swaying had since relaxed, uncaring of the tempo they were supposed to be dancing to. "Really. His date—who looks really familiar, by the way—left the table a few times, but I don't think he noticed."
"Who even knows what's going on in that head of his anymore."
"I do," he said, matter-of-factly. "Sometimes we're just very simple creatures, Audrey. We're territorial. We don't like other people hovering over what is ours, or what we think is ours. Your hotshot ex is probably feeling the same way, getting all worked up because someone else found what he chose to leave behind."
"Oh no. Are you going to pop a vein?"
"Is that a joke?"
Audrey shrugged. "It is if you laugh."
He managed a chuckle. There was nothing funny about the thoughts that ran in his head, and it took him a moment to check himself. This night was not about him.
With a quick glance at their table, Pio saw Luigi's date tinkering with her phone. She looked bored, and it didn't take a genius to see why. Luigi Blanco was too busy keeping tabs on his ex to care.
"What was our ground rule about kissing, again?" he asked, finding Audrey's eyes on him when he looked back at her.
She blinked. "Only... if absolutely necessary."
"And who decides that, again?" He brought a hand to her cheek, gaze falling on that pretty freckle above her lip. God. Why it had to be there of all places was the universe's way of testing him. Eyes up, Pio.
"We didn't really think it through."
Of course, they didn't. They started laying ground rules five minutes before he entered the mall parking lot. Upon his request. Even then, Audrey wasn't very participatory. Like she thought they didn't need it.
Maybe she didn't, but he did.
Because that face. Those eyes, those lips. This dress, by god, this dress. He liked it the moment he saw it, liked how it draped over her curves, liked the way its neckline allowed a peek at the ink below her left collarbone. It was wispy and graceful, a word in Baybayin he knew he would be looking up as soon as he gets a moment, just because.
Christ.
Pio made sure Luigi was watching when he swayed Audrey to the music. "I'm going to kiss you now," he said, smiling when he saw a fleeting look of surprise in her eyes when he gazed back at her.
That was the only thing she did—look at him in surprise—and nothing else. She didn't squirm away from his hold, make a face, or say no like he expected. And he was ready to back off too, if she did.
But she didn't, and he leaned in, the split second it took to close the gap between them he used to glance on Luigi Blanco. Oh, he was watching, all right. And by the looks of it, he wasn't liking the show.
Pio pressed a kiss on Audrey's forehead, closed his eyes, and smiled.
Take that, Douche of Makati.
Like Nobody's Watching Mood Music
Just like I did for Waiting in the Wings' playlist, I tried my best to create a collection that showcased Filipino talent. It was only appropriate. My characters are Filipinos working in the entertainment industry after all.
If you have to ask, my favorite song off this playlist would have to be Sugarfree's Ikaw Pala, but Issa Rodriguez' Unan has a special place in my heart too. Issa is a friend from way back who has just started to charm everyone with her amazing talent. I'm so proud of her and also very glad I was able to find a song of hers that fits a scene in the story. Let me know if you find out which one. ^_^
I hope this playlist enriches your reading experience! (And makes you want to listen to more OPM!) <3