Title:
Like Nobody's Watching
Published by:
Tara Frejas
ASIN:
B0763R3NW6
Release Date:
October 24, 2017
Genre:
Contemporary
,
Romance
Pages:
162
It's all fun and games until someone catches feelings.

If there's something Pio Alvez is good at, it's pretending to be someone he's not. On stage and on-screen, the actor has mastered the art of becoming the characters he plays, and his new role should be no different. After all, how difficult would it be to pretend to be smitten with a beautiful, intelligent go-getter like Audrey Alonzo?

Perhaps it's more difficult pretending not to be.
Add on Goodreads
Buy the Book:
Amazon
Pio and Audrey's story teaches you about the chances that you take and where these chances may lead you. About how starting over sometimes begins with taking that step into allowing yourself to feel a little happiness apart from the usual sadness. About maybe taking that leap of faith and learning how to trust someone else with your heart again.
As expected, I was delighted to have read Pio and Audrey's captivating story. It's a fast-paced spin-off that is written beautifully with characters that were all charming in their own ways, a trope that's a well-known favorite for romance lovers, and a twist that will tug on everyone's heartstrings. It pays great tribute to the undying relevance of close family ties, and the importance of being faithful. I had an amazing journey with Pio and Audrey, and I'm pretty sure other readers will too. Everyone deserves to read a heartfelt story at least once in this lifetime. Let Pio and Audrey's story be that story for you.
JM, The Book Freak Revelations
...what made this special was the fact that this story isn't just about Pio and Audrey overcoming their respective heartbreaks but also about how they struggled to be the best version of themselves for their chosen career/line of work and, especially, for the happiness of their families.
Sath, Fictionzoned Fangirl
I really love Audrey's character. She's smart, level-headed, and sassy, yet vulnerable and a bit of a damsel in distress for a duration in the book. She's also family oriented, actually they (Pio) both are, which made her character really relatable.
Inah, The Bibliophile Confessions
Audrey Alonzo is the young professional woman I wish I was, to be honest. She's a creative go-getter who isn't afraid to call people – specifically, her asshole ex, who works in a supervisory position at the same agency she's with – out on their bullshit. And most of all, she's introspective enough to realize when she herself is spouting bullshit. Acknowledging that she's not in a good place to commit fully to a relationship, and working on healing herself before giving her heart wholly to someone else? That level of inner awareness is one you seldom see in chick lit. Audrey is the romantic-comedy female lead we all need and deserve.
Kate, The Backwards Bookshelf
Indeed, love does conquer all in the universe of Like Nobody's Watching, and not just for Pio and Audrey as a couple. Both of them learn a little more about themselves--and each other--when they're together; when they're not, they find courage from what they've learned to pursue the happiness that would heal their broken souls. Ultimately, you will find yourself rooting for Pio and Audrey's happy ending, and you will have confidence that they have, indeed, found happiness in each other.
Stella, author of Crushingly Close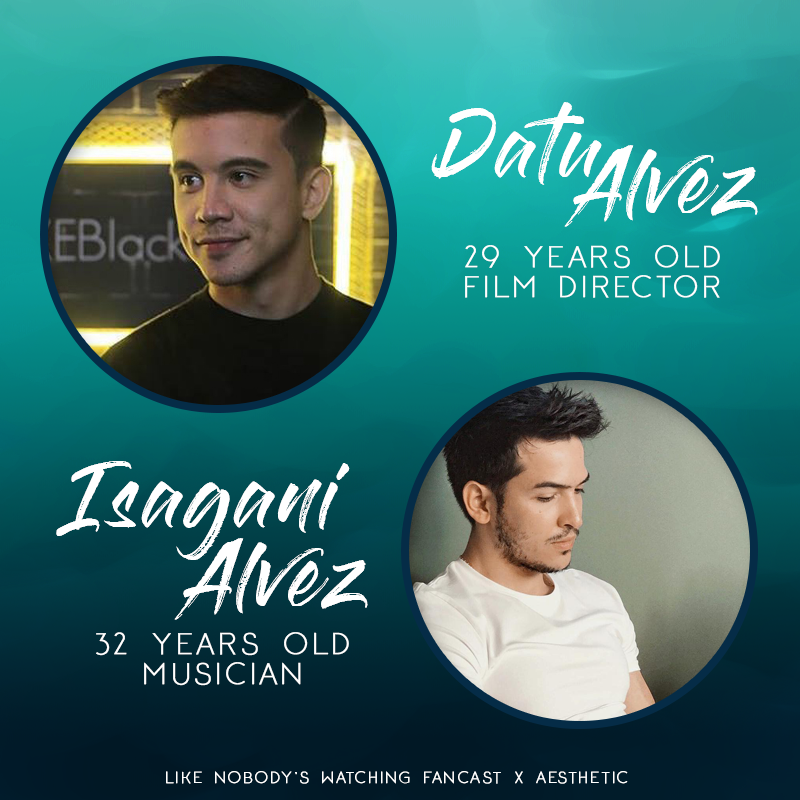 I loved that Audrey was a few years older than Pio and despite her relationship woes, that she was confident in her work. He's attracted to this competence and thinks she's beautiful. Pio was such a refreshing male protagonist as well—such a softy. So in touch with his feelings. So willing to be vulnerable. I adored him!
Amanda, Goodreads review
Everything about this book fascinates me. The theater life, production, showbiz relations, meeting the parents on a birthday party, those sweet, sensual, sexy nights… Those easy and quirky banters between the characters. And all the feels and wonderful emotions it gave me. Loved Tara Frejas writing, concise, realistic, affectionate and sure made me feel like a teen again.
Claire, The Coffeeholic Bookworm
I love both Audrey and Pio's personal journeys to navigate their lives and their own careers--Audrey slowly rediscovering the 'ligaya' back into her life and Pio finally getting that foothold on the industry that he lost.
Carla de Guzman, author of The Queen's Game
Listen to my Like Nobody's Watching playlist here.
LIKE NOBODY'S WATCHING
an excerpt, live read by Fred Lo and Sam Aquino
#OctoberFeelsFest2018 at the Maybank Theatre, BGC