Here's another #romanceclass upcoming release which, I imagine, would excite those who have read Clarisse David's Keeping the Distance. Her new novel, Making it Complicated, is the second book in the I Heart Iloilo series–and it features Cam and Hunter. (Hunter is a drummer, by the way. SO YAY OMG DRUMMERS ARE HOT.)
Today is the cover reveal for Making it Complicated, organized by Lola's Blog Tours. The cover designer is Daniel Tinagan. Check it out!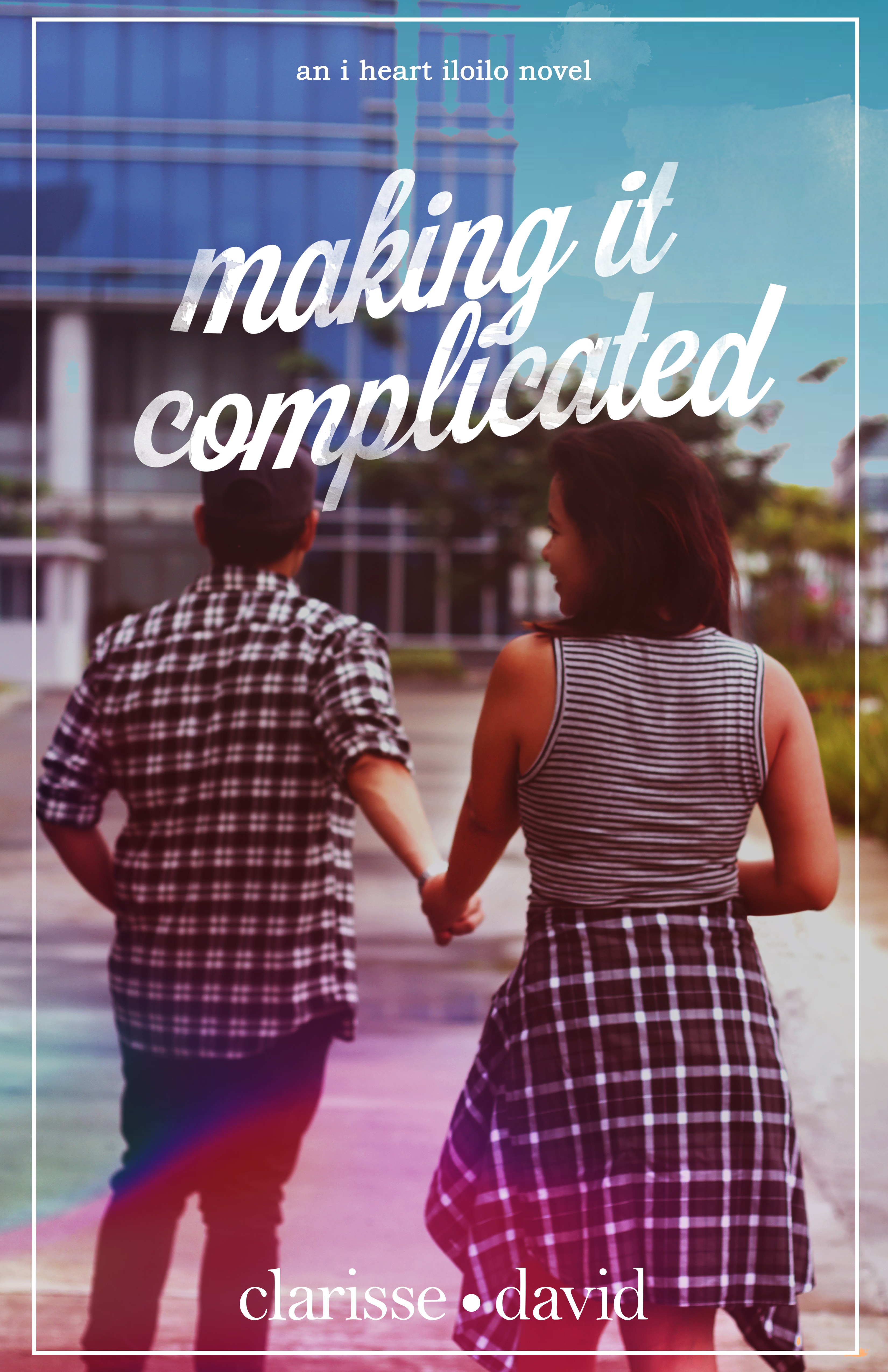 Making it Complicated (I Heart Iloilo #2)
By Clarisse David
Genre: Romance
Age category: Young Adult, New Adult
Release Date: October 16, 2017
Blurb:
No promises. No expectations. Just one night on a paradise island that could mean everything.

Nineteen-year-old Cam has a metric ton of emotional baggage and is in no mood to unload them on anyone. After her parents' marriage imploded, stress-free is the only way she wants her life to be. And what could be more freeing than spending the summer on Boracay? Absolutely nothing… until she bumps heads with Hunter, the hot drummer who screams incoming heartbreak from a mile away.

Hunter has grand plans, none of which include angry-at-the-world Cam, best friend to the girl he always thought he'd end up with. He likes his life steady, thank you very much. But steady has now become synonymous with boring. His grand plans don't seem so grand anymore. So when Cam comes home to Iloilo City and reaches out to him, he surprises himself when the one answer he can think of is… yes. Definitely yes.

Sometimes, complications are the only things that make sense.
You can find Making it Complicated on Goodreads
You can pre-order Making it Complicated here on Amazon