I'm going to admit I kept on hearing this Marianas Trench song in my head on the days leading up to my deciding what this year's birthday giveaway should be. And so, I'm here… asking you the question:
Who do you love?
Answer this question for a chance to win special prizes: Which of my book couples is your ultimate OTP and why?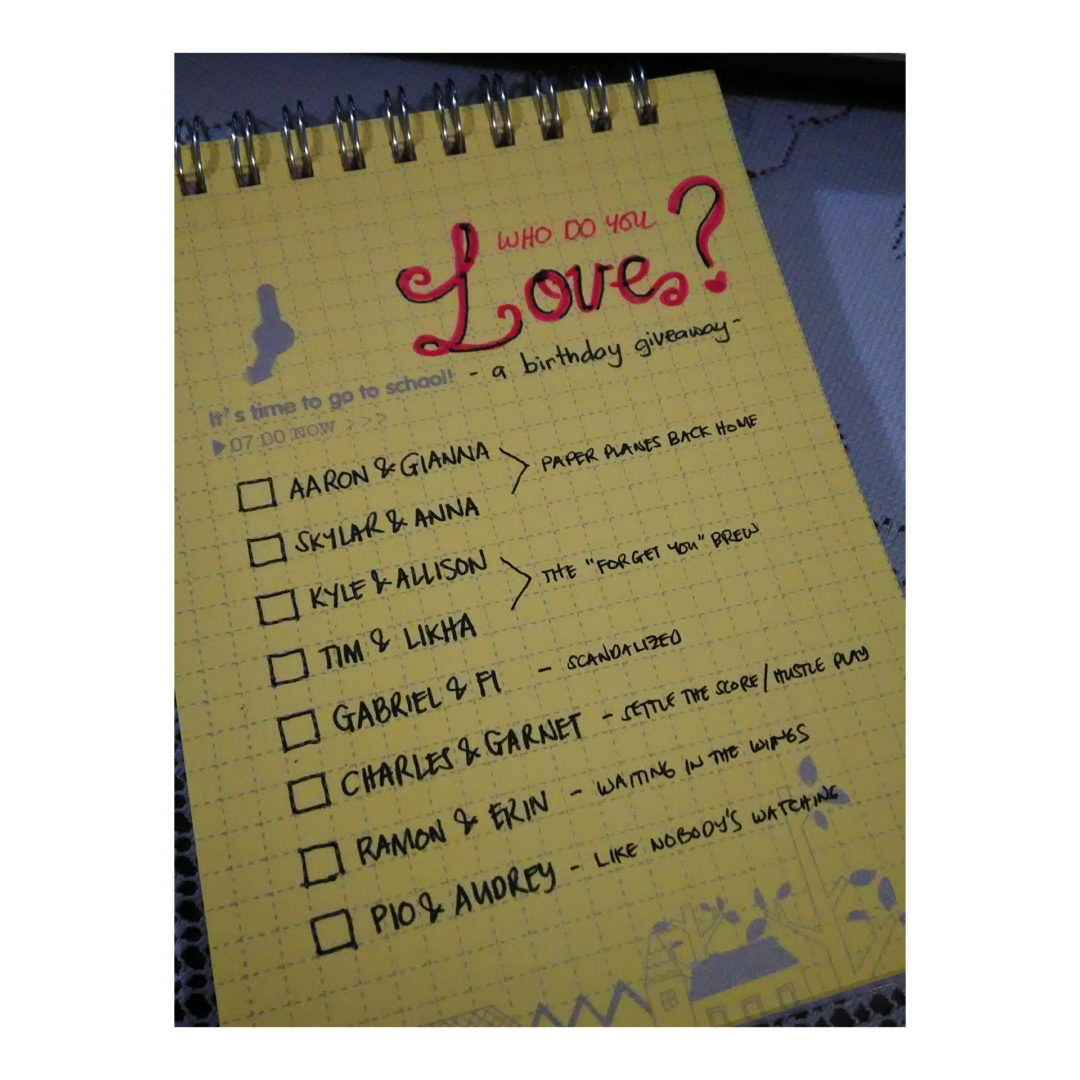 Post your answer on Twitter or Instagram. Make sure you're following my account and that your entry is NOT set to private.
Tag me @tarafrejas and use the hashtag #WhoDoYouLove.
Bonus points for creativity! <3
Tag a friend or two who might want to join.
This giveaway is open to PH and international readers, so I hope you join! The PH winner gets a goodie bag with some fun stuff (postcards, gift certificates, chocolates, maybe more!) and I'm also giving away a $10 Amazon gift card + any 2 #romanceclass ebooks to the lucky international winner!
Deadline for entries is on February 28.
Announcement of winners is on March 5.