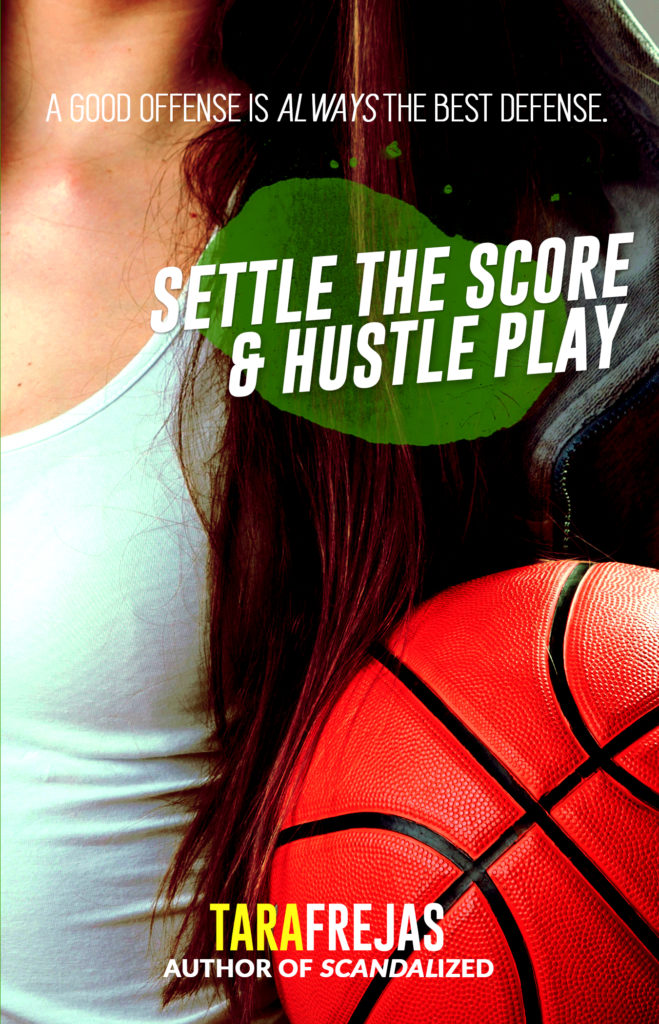 Title:
Settle the Score / Hustle Play
Published by:
Tara Frejas
Contributors:
Tara Frejas, Rix Forto
ASIN:
B01M0L5SQI
Release Date:
October 15, 2016
Genre:
Contemporary
,
Romance
,
Sports Romance
Pages:
66
Settle the Score

College senior Garnet Figueroa lives and breathes basketball. A reliable asset to her varsity team, she is equipped with the skills and smarts to get the De La Sierra Lady Hunters closer to this year's championship title. But Garnet soon finds out that her good friend (and long-time crush), cheerdancer Charles Crisostomo, is being cheated on by his girl, and she lets her emotions get the best of her. 

Will she be able to come up with a game plan to save herself from heartbreak before the buzzer signals Game Over?

Hustle Play

Running on pure adrenaline and working with game strategies is something a basketball player like Garnet Figueroa is trained for. On the court, she is unbeatable. Off the court... that's a completely different story.

Because falling in love is trickier than a ball game, and Garnet finds herself fumbling over her feelings for Charles Crisostomo. The fact that her attention gets divided between him and rival school hard-court hottie Chris Barcelo doesn't help.

Or does it?
Add on Goodreads
Buy the Book:
Amazon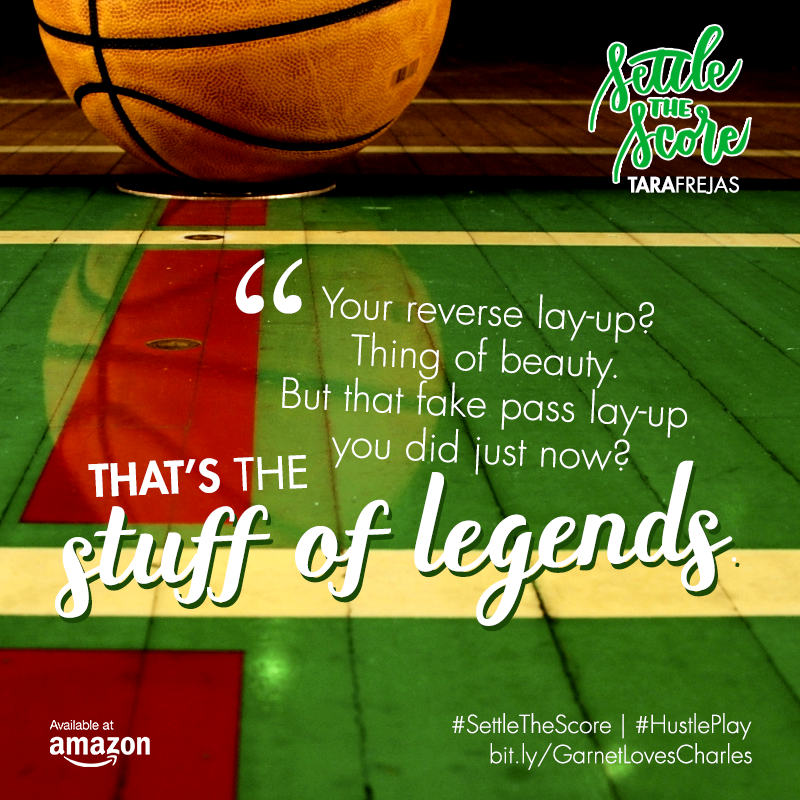 REVIEWS
The sports aspect is A+ for me. There aren't a lot of basketball romance novels out there and we totally need more. I actually became excited when Garnet describes playing because there are some scenes where she is at that moment playing at a game and stuff. Plus let's not forget Charles is a cheerleader and that is something I have never read before which makes me smile. I loved it plenty.
Featuring a female basketball player and a male cheerdancer, Settle the Score/Hustle Play is a fun, refreshing read. I've always been a fan of the friends-to-lovers trope and female characters who aren't too girly-girly. The way the couple's chemistry developed into a whole new level was so natural and swoon-worthy, it was so easy to root for them and to fall in love with them.
Agay Llanera, author of This Side of Sunny and Another Word for Happy
I really like how Tara Frejas can create colorful backgrounds for her leads, given that her works are short novels. To be able to establish these characters and their values is a tough feat especially if you have a limited number of pages to work with. And just like with her other books she can also write a solid set of secondary characters to add to the dynamics of the story.
Mabel, book blogger, The Book Nut
I am not a sports fanatic. I really don't understand sports terminologies, though I know what foul and rebound might actually mean. But though Settle the Score and Hustle Play  revolved around basketball and varsities and championships, I still enjoyed the story, simply because Tara Frejas' stories of good-friends-turned-lovers bring this good feel of old school kilig that I don't find in just about any book I read.
Elizabeth Galit, author of If I Knew Then
SETTLE THE SCORE
an excerpt, live read by Salve Villarosa and Herv Alvarez
#AprilFeelsDay, April 17, 2016
video © Will Read for Feels