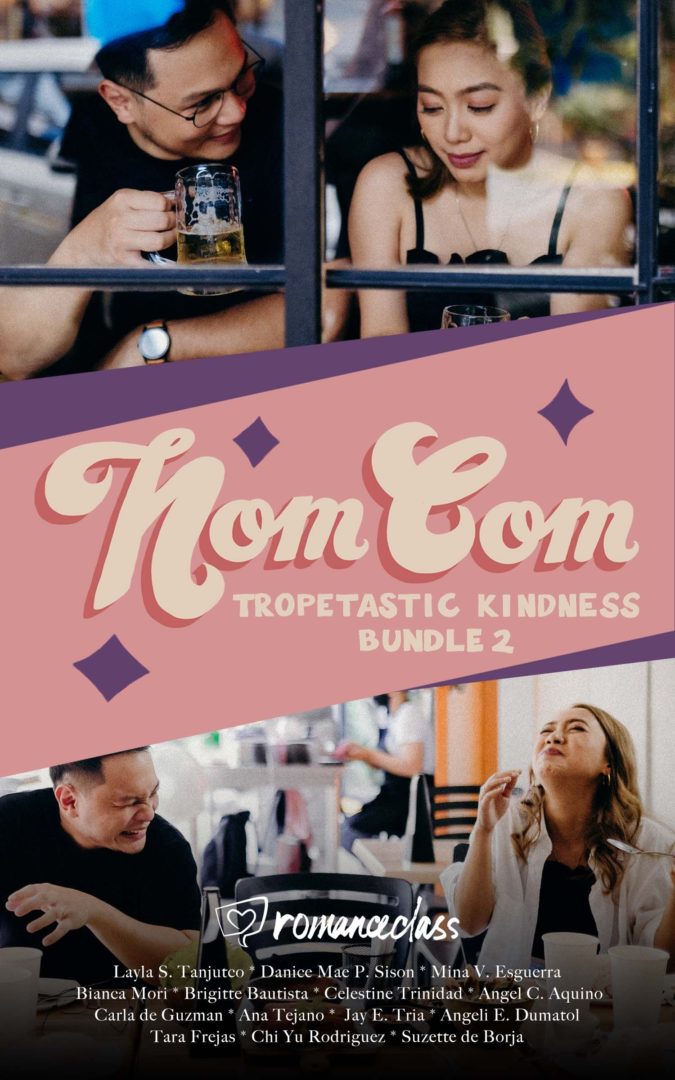 Title:
NomCom: Tropetastic Kindness Bundle 2
Published by:
#RomanceClass
Contributors:
Brigitte Bautista, Angeli E. Dumatol, Mina V. Esguerra, Ana Tejano, Bianca Mori, Danice Mae P. Sison, Carla de Guzman, Layla Tanjutco, Celestine Trinidad, Suzette de Borja, Angel C. Aquino, Jay E. Tria, Chi Yu Rodriguez, Tara Frejas
Release Date:
February 14, 2022
Genre:
Anthology
,
Contemporary
Pages:
628
Filipino romance doesn't have to include food…but it often does anyway. If you've read a #RomanceClass book you know all the big and small roles food has played in our stories. Food is history and culture. It's home and where we've traveled. Food can be the catalyst for character reveals and plot shenanigans. We thought we'd make it easier for everyone and set our stories in a food park—the perfect place to hang out, eat the best food, and find HEA. Welcome to #RomanceClass NomCom, happy to serve you kilig!
Buy the Book:
Amazon