So let me start this blog post with a tweet down memory lane:
You read that right, folks. It's been (almost!!!) a year since I started writing the second book in the Backstage Pass series, Play It By Ear, and I cannot be more relieved that I'm finally releasing the book soon. We've had a couple of false starts, starting with a very early cover reveal (haha, that was just me being a) impatient, and b) unable to keep Shai San Jose's awesome art to myself), but this is the real deal, my friends. I mean…there's a release date and all, and I am prepping the final, final, FINAL version of the manuscript as of this writing.
Can I say, OHMAHGAWD?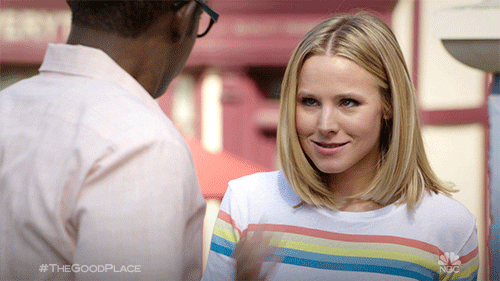 And yeah, in case you missed it, here's the official announcement…plus a couple more things you need to know:
PLAY IT BY EAR
Backstage Pass #2

What does it really take to be a champion?

When East Genesis Project's Jo Yihwan reluctantly pinch-hits for injured band mate Steven Bae in a reality TV-slash-talent competition, he decides he's only in it to win. After all, he is representing his band, and the All-Kill Champion title had some handsome perks attached to it.

But he didn't expect to meet a gutsy, driven teammate like Ha Yoojung, or feel drawn to her incandescent spirit week after week after week. He didn't expect her to be carrying a devastating secret that could cost them the grand prize, either.

What starts as a competition becomes so much more. With careers, a long-held dream, and honor at stake, can Yihwan and Yoojung's hearts survive?

Content warnings: Mentions of sexual assault

Let's start at the very beginning…
The initial plot for Play It By Ear, AKA Jo Yihwan's book-slash-chance-at-a-HEA, was VERY different from what I ended up writing. As in…total. rehash. Somewhere between PIBE's first outline and the page one of the first draft, I decided to throw away the old concept and work with a new one. I guess that's what happens when you leave a story concept in the backburner for too long? (This is your fault, Mr. Alvez.)
Surprisingly, I had an easier time working around the new story, even if I ran into a couple of bumps along the way. Can you believe I had laptop problems? Again? At around the same time I experienced laptop problems the year before while writing Like Nobody's Watching? I swear to god, it's like a curse or something.
And then my day job became increasingly demanding, and some days it came down to choosing between manuscript progress and sleep.
Sleep won. Obviously. (Self-care is important, kids!)
So anyway, I finished the first draft on the 16th of September, exactly five months after I began writing it.
But of course, I didn't stop there. I gave the first draft a second pass and finished a month later. After that, I sent my manuscript to two trusted friends (hello, Chi and Rix!) for beta reading, and shortly after, I sent it over to my editor, Ninang Layla, as well.
What happened after that was a lot of…playing it by ear.
I know. I remember waiting a long time for Waiting in the Wings to become what it's shaped up to be, and now, for Play it By Ear, there was a lot of planning things around how things are looking/feeling. (In the Filipino language, the word "pakiramdaman" captures this concept completely.) When I felt like I could release the book by December last year, I did an October cover reveal. Of course, that December release didn't happen, so from then my mindset shifted from "Let's get this book out as soon as possible!" to "Chill. The book will be released when it's ready."
And now it is. Ish.
Me to Shai, Chi, Rix, and Ninang Layla: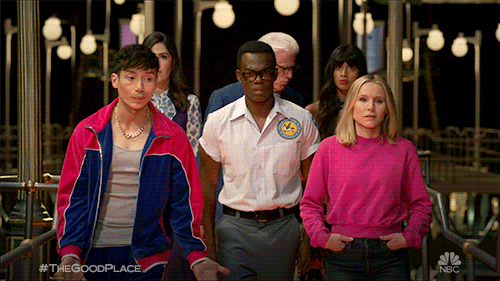 And now, for something rather emo…
Play It By Ear also touches on the power dynamics among people in the entertainment industry, and how those in power can wield their authority and influence to get whatever they want. The subject of sexual harassment in the workplace is tackled as well, and will be a huge turning point for one of the characters.
It's no secret that Play It By Ear touches on the issue of sexual harassment in the entertainment industry. I felt like it was a story worth telling, especially since there was an influx of news about male South Korean celebrities being accused of sexual harassment last year. Amidst all of the horrible news, I wanted to tell a hopeful story about someone who triumphs over a past traumatic experience.
What I didn't expect was for a huge scandal involving several KPop idols to blow up just a few weeks ago.
This one hit me hard, because it involved an artist I admired (enough to use him as a peg for Yihwan, can you imagine!?). I cried out of anger and disgust that someone I looked up to turned out to be a monster. I cried for all the poor women they victimized. It made me sad and furious to know the path to seeking justice will be a long, arduous one.
Revisiting the story for the nth time became more emotional, given the context of current events. At some point I wished I didn't have to write this story loosely based on someone else's truth, because that would mean one less unhappy girl struggling, trying to succeed. Sadly, these things do happen every day, and all we could do is keep fighting the good fight: Stand by the people who are brave enough to step forward, and condemn those who have wronged them.
In the end, I'm hoping that someone reads this book and decides to be a little kinder to everyone they meet each day. To be human enough to respect boundaries. To really listen when someone needs to say something. The world is so fucked up, and we all could use an ounce of goodness, a dash of hope.
A dash of hope.
Hopefully, that's something this book could bring to the world, too.
But wait, there's more…

Let's get this comeback going, shall we? Click on the banner above to sign up for a backstage pass, AKA first dibs on Play It By Ear! The comeback tour runs from May 6-15, and you only have until April 26 to sign up. Please, please, please help spread the word? I'd really appreciate it.
And finally: