RomanceClass #AprilFeelsDay2017 is coming really soon! We're really, really excited about this event, especially since this is the SECOND time we're putting together an April Feels Day event. Last year, we ventured into organizing a standalone event for the #romanceclass community of authors and readers, and suffice to say, we were SO HIGH from the experience that we just had to do it again.
(Of course, there were more events that happened after that, but that's another story.)
This year's April Feels Fest is happening on April 30, Sunday, at the Urban Turf, U.P. Town Center from 1:00 PM onwards. But before we get to that fun, feels-filled day, we're bringing back #ShowMeYourFeels! Check this out: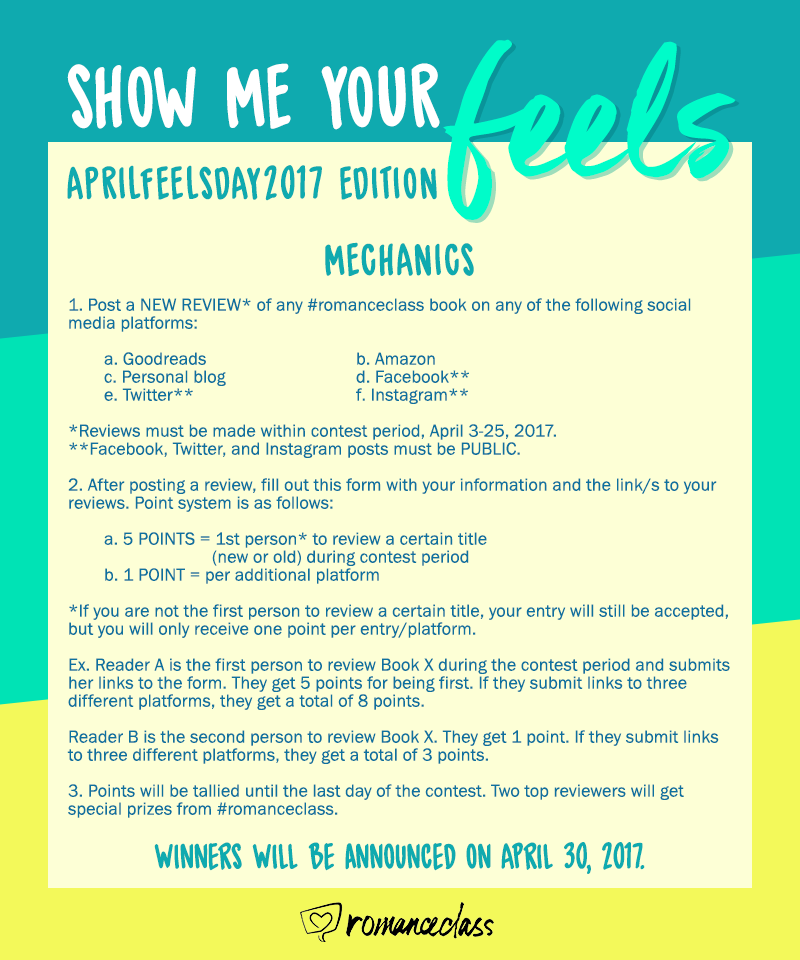 Whether or not you'll be able to attend April Feels Day, you may get a chance to win great prizes from #romanceclass! And all you have to do is read our books and spread the love! <3 How amazing is that?
More event-related announcements will be posted in the coming days, so make sure to track the #romanceclass and #AprilFeelsDay2017 on Twitter and Instagram. Also, follow the RomanceClass Books page on Facebook, as well as the April Feels Day event page!

See you on April 30! <3