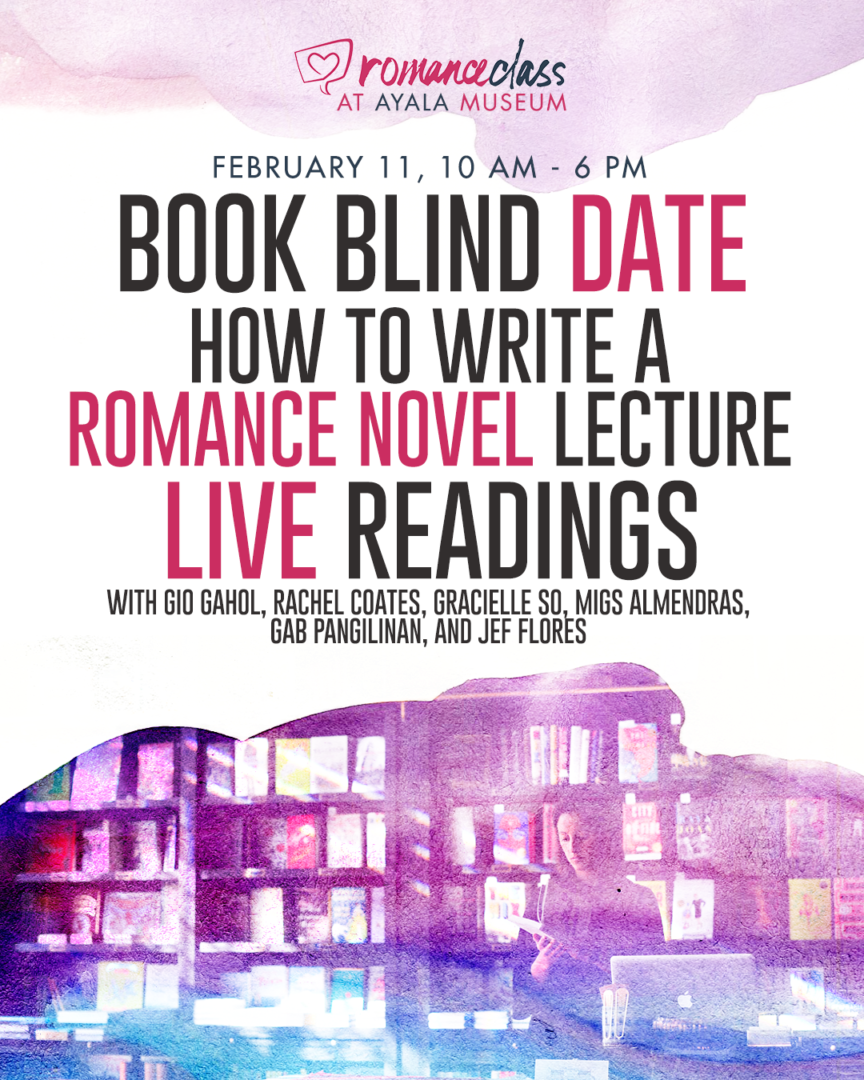 Oh my god, we're back again.
(Brothers, sisters, everybody sing.)
No, seriously. #RomanceClass is having another fun ~feelsy event at the Ayala Museum on Saturday, February 11, 2017, from 10am to 6pm! Check out the poster above for some of the activities in store for you. I say some because there will be more, we're just finalizing stuff… and maybe we just want to surprise you. Hee~ ^_^
Entrance fee is P225 for adults/non-students and P125 for students. Students, please bring your IDs or else you'll be wasting away your student discount. Pandagdag rin yan sa pambili niyo ng libro, chos!
So, anyway–we've been very happy to see that more and more people are discovering the #romanceclass writing community through different channels. Some find us online via blogger recommendations, some find our books at book stores and specialty/novelty shops, some get recommendations from friends/family. No matter how you heard of us, we are very, very grateful for your enthusiasm and support. And I know we will be meeting some of you for the first time on February 11, so I put together a list of "survival tips" so you'll be able to enjoy your first #romanceclass bookish event.
Click on the Continue Reading button for more.