The third annual #romanceclass Feels Fest is coming THIS SATURDAY! Third!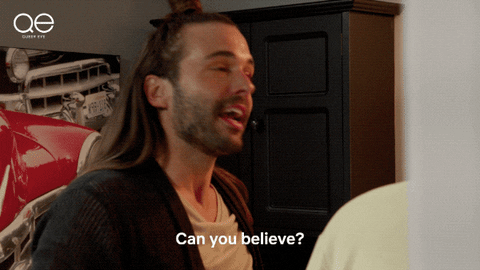 As with other #romanceclass events, I am very excited for this year's Feels Fest for many reasons. And of course I'm going to tell you about each one! I mean…what am I here for?
First of all, the details: This year's Feels Fest is at the 3rd floor function hall of the Maybank Performing Arts Theater in Bonifacio Global City. It's FREE admission, but if you'd like to pre-register, you may do so here.
We have a theme for this year's event, which is #MCYourself2018. To those who don't know yet, MC is an abbreviation for Main Character, and our theme is a reminder to everyone that they are and will always be the main characters of their own stories. Following this theme, we are encouraging guests to come as either their favorite fictional characters OR the best versions of themselves. If you're attending, I hope you decide on dressing up. Just because it's fun! And, well…you may win some prizes!
So what else is in store for you this Saturday? Here, have a look:
Books, books, and MORE BOOKS!
No #romanceclass event would be complete without the presence of a huge book selling table featuring the best Filipino-authored romances in English. Check out this list for titles available at Feels Fest + their corresponding prices (if you're the type who prepares a shopping list beforehand)!
Also, a bunch of #romanceclass authors are launching new books and giving us previews of their upcoming books. The latter is something we're doing for the first time, so it should be nerve-wracking and fun! (Some of us have already sent out teasers last week, and we are so, so thankful for the warm response from the book community!)
Here's a list of new books being launched, and authors with upcoming releases:
Aside from books, you may also expect book-related merch, art, and footwear (!!!) being sold at the event. All of these are entrepreneurial endeavors by members of the #romanceclass community, so I hope you show them your support as well!
Did I hear you say PRIZES?
A huge event like this won't be as fun without something to ignite our guests' competitive spirit, so we are holding three contests on the day. You've already seen the #MCYourself2018 Best Dressed one I've mentioned earlier, and there's also the #romanceclass Cover Girl/Boy Award and the #BonggangBookstagram Contest!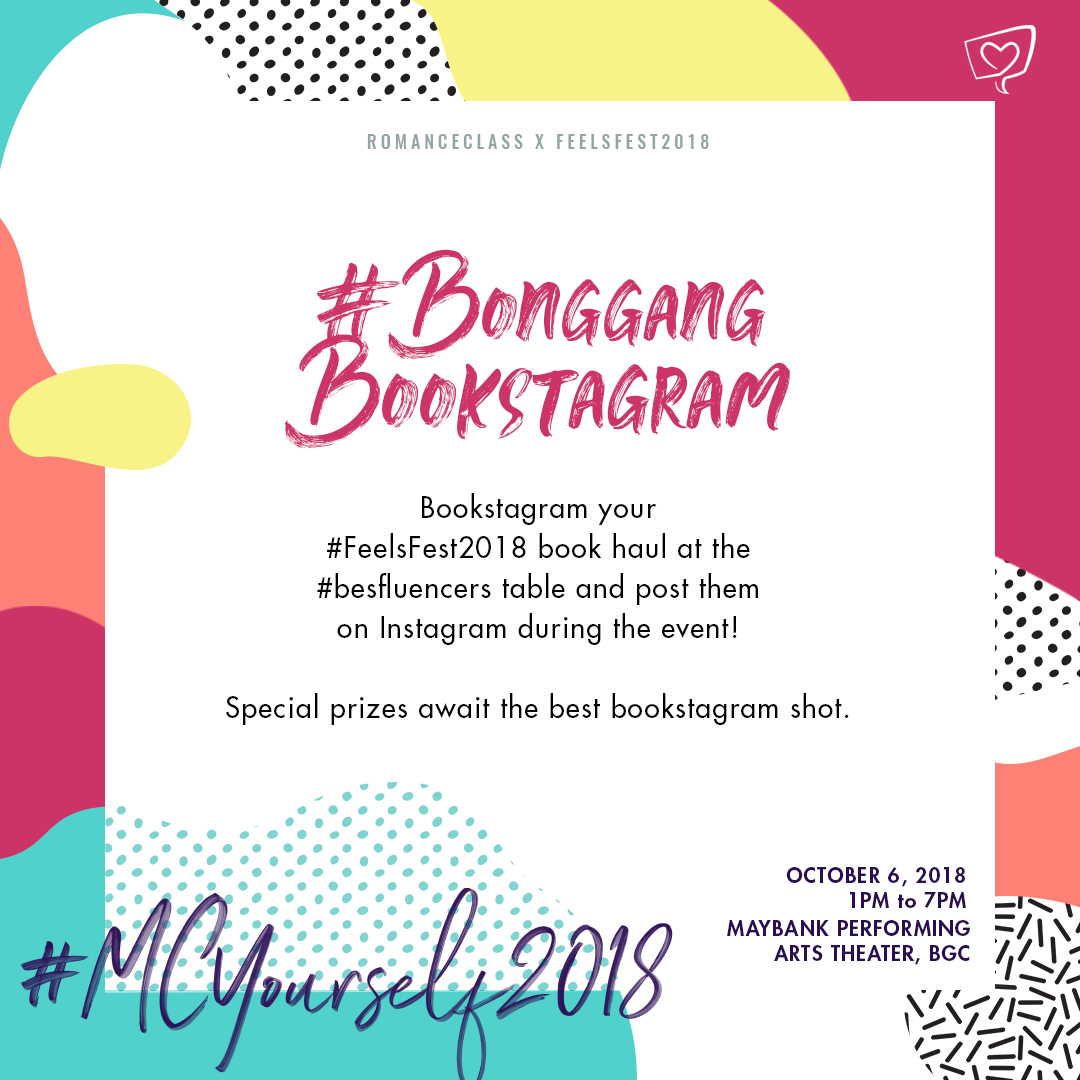 The #BonggangBookstagram contest is brought to you by besfluencers A(pril), B(en), and C(hahic). Detailed mechanics will be available during the event.
Live readings–ACK!
Live readings have always been the highlight of every #romanceclass event. There's just something really exciting about watching/listening to our super talented actors read excerpts from books we love, or are soon to discover. Here's this year's line up:
Actual footage of me right now (and possibly during the event):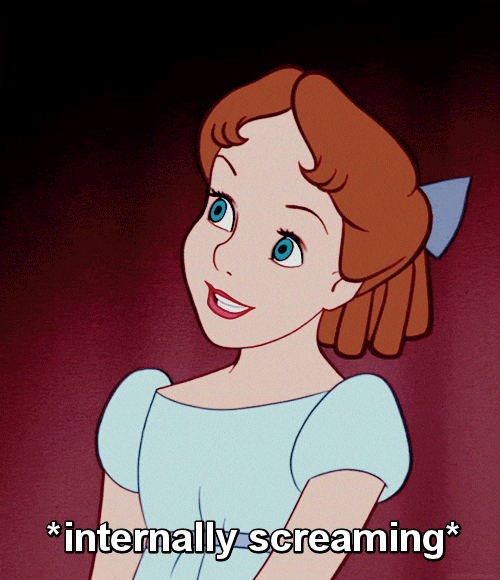 Okay, I'm gonna stop thinking about Pio now. I'll just cross the bridge when I get there. (Hahaha. Haha. Ha.)
By the way, our live readers for this year are the following amazing human beings:
If that line up still doesn't excite you, I don't know what will.
So…shall we expect you at Maybank this coming Saturday? I really hope you can come, especially since it's our last big event for the year, and the next one's probably coming in April 2019. Probably. Sometimes we have a lot of surprises up our sleeves.
That's all for now! See you on Saturday! <3